Steve Caruana Smith 1961 – 2012
It is with deep regret and profound sadness that we inform you of the passing of Winter Moods' co-founder, former guitarist and friend/brother Steve Caruana Smith (Serp). May he rest in music and in peace. You will be missed Steve. Far away but close in us… always.
Steve was from Senglea, and together with bassist Joseph Rizzo (who is still with the band to date) formed Winter Moods in 1985. He remained with the band until 2006 and recorded four albums, Winter Moods (1995), Morning Ale (2000), Butterfly House (2003), 'Ordinary Men' (2006) and two EPs 'Fool For An Angel' (1998) and Closer (2005).
Steve performed with Winter Moods in Belfort – France, Cologne – Germany and Rome – Italy.
Winter Moods said, 'Steve was a brother to us, he was one of a kind. He was an important part of Winter Moods' history, an icon to many, and loved by everyone who knew him. We will miss him, his music and his humour. He may be far away but forever close in us.'
RIP Steve.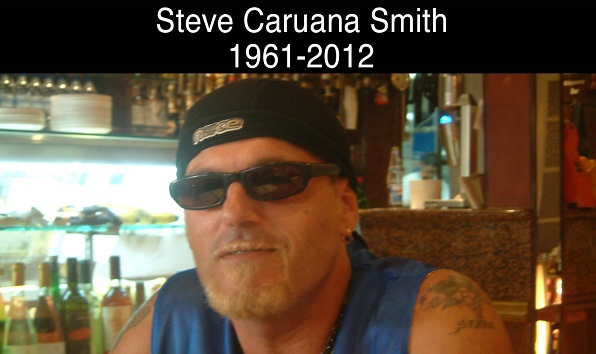 This entry was posted on Tuesday, October 9th, 2012 at 11:04 pm and is filed under
News
. You can follow any responses to this entry through the
RSS 2.0
feed. You can
leave a response
, or
trackback
from your own site.
11 Responses to "Steve Caruana Smith 1961 – 2012"